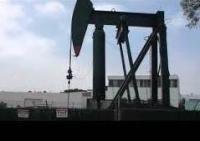 Magellan Petroleum Corporation has declared preliminary results of a flow test of the Horse Hill-1 well located in the Weald Basin, onshore UK, which is operated by Horse Hill Development Limited and in which Magellan has a 35% interest.
UK Oil & Gas Investments Plc owns direct and indirect interests totaling approximately 20% in the Horse Hill-1 well.
The results of the flow test, indicating that light, 40-degree API, sweet oil has flowed naturally to the surface from the Lower Kimmeridge limestone interval at a rate of approximately 450 bopd.