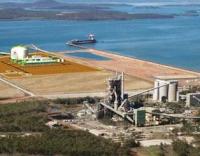 Liquefied Natural Gas Limited'swholly owned subsidiary, Magnolia LNG LLC (MLNG), has completed the staffing of it's senior management team through the appointment of experienced LNG industry personnel to the final two open positions.
Mr. Richard Wheeler has joined MLNG as Process Technology Manager; in this role he will be responsible for management of process technology applications and interfaces, including application of LNGL's proprietary OSMR® for the MLNG facility.
Richard will lead technology interface on behalf of MLNG with other process licensors (i.e. BASF for the acid gas removal system), major rotating equipment and package equipment suppliers, and provide technology support to the KBR‐SKE&C USA contractor joint venture efforts. He will also support the expansion of the LNGL OSMR® process application to subsequent projects.