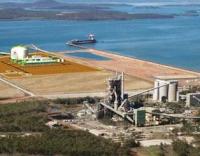 Liquefied Natural Gas Limited's wholly owned subsidiary; Magnolia LNG LLC (MLNG); has executed a Technical Services Agreement (TSA) with Kellogg Brown & Root LLC; a wholly owned subsidiary of KBR,Inc. to undertake cost verification and provide other services supporting MLNG project delivery.
It is proposed that KBR and SKEC will form an integrated EPC Joint Venture which will execute a bankable EPC Contract following the formation of their EPC JV.
In addition both parties will work collaboratively going forward to complete the scopes of services provided under their respective TSA Agreements.