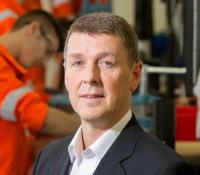 Magnomatics has signed an exclusive licensing deal with Zilift, a developer of permanent magnet technologies for innovative artificial lift applications in the oil and gas industry.
The agreement provides Zilift with exclusive access to Magnomatics' magnet technologies across the whole downhole oil and gas sector. As a result of previous collaborations, the technology firms have already achieved an industry first within the specialist artificial lift sector and aim to build on this success within the oil and gas industry.
The alliance results from a five year working relationship and this exclusive deal will enable Zilift to continue to revolutionise artificial lift processes with its sustained development of technology. While Zilift continues to have rights to exploit Magnomatics' magnetic gear technology, the deal further grants Zilift access to Magnomatics considerable permanent magnet motor expertise. In turn, new products employing Magnomatics patents will lead to a wider royalty stream for Magnomatics.