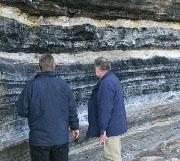 Magnum Gas & Power Limited is focused on bringing cleaner energy to the people of Botswana, who wish to have domestic gas and power generation for the ongoing development of their country and people. While Gas is a cleaner and flexible energy source, Magnum is also working to integrate Solar power generation projects to provide an even cleaner, practical and cost effective solution for industry and communities.
Focussing on these opportunities and due to the current and ongoing issues in NSW, Magnum has consented to the return of Petroleum Exploration Licences ('PELs') 442, 444 and 454 to the NSW Government, at a loss to the Company and its shareholders.
The ongoing changes in the NSW regulatory environment and lack of a defined path forward to develop NSW's domestic gas resource, even after all the technical reviews and studies conclude that CSG can be developed safely, has driven APEX and Magnum to reconsider the ongoing investment in these assets and to return the PELs to the NSW government.