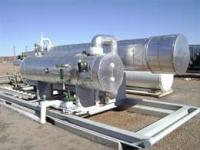 Magnum Hunter Resources Corporation announced that its Board of Directors has approved a $400 million capital expenditure budget for fiscal year 2014, excluding acquisitions. The Company intends to allocate approximately $260 million in the Utica Shale and Marcellus Shale plays, approximately $50 million in the Williston Basin and approximately $90 million for midstream activities at Eureka Hunter Pipeline ("Eureka Hunter").
The contemplated capital budget includes the acquisition of mineral leases in both the Utica Shale and Marcellus Shale plays. This Appalachian-focused capital program is expected to further drive the Company's production volumes and enable it to achieve its 2014 projected exit production rate of 35,000 BOEPD.
The 2014 capital budget of $400 million is expected to be funded from a combination of internally-generated cash flow, borrowings under the Company's existing senior secured credit facility, a new Eureka Hunter senior secured credit facility in the process of negotiation, and proceeds from non-core asset sales of approximately $200 - $400 million.