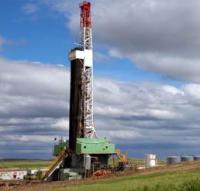 Magnum Hunter Resources Corporation says that throughput volumes on Eureka Hunter Pipeline, LLC's gas gathering pipeline system located in West Virginia and Ohio reached a new record high throughput volume of approximately 835,000 MMBtu per day on the first of December.
Magnum Hunter owns a substantial equity interest in Eureka Hunter Pipeline, LLC (Eureka Hunter) of approximately 45 percent. Eureka Hunter's current throughput volumes represent an approximate 16% increase from reported volumes in July 2015.
Mr. Gary C. Evans, Chairman of the Board and Chief Executive Officer of Magnum Hunter and Eureka Hunter commented, "These new record throughput volumes on the Eureka Hunter pipeline system, during this period of unprecedented declines in overall drilling activity due to extremely low commodity prices, are a testimony to the resource value not only of this region, but what has been created by the hard work of our management team over the past couple of years. The results from the combination of new interconnects with other pipelines, operational superiority, and exceptional service to existing customers, have allowed for this substantial growth being experienced at Eureka Hunter to continue."