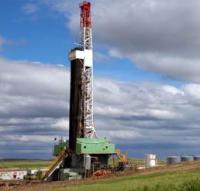 Magnum Hunter Resources Corporation has appointed Charlie Gibson as Vice President of Reservoir Engineering effective March 2, 2015. Mr. Gibson, age 56, will report to Gary C. Evans, Chairman & CEO of Magnum Hunter.
Mr. Gibson brings more than 30 years of engineering experience, including operations, reservoir and reserve reporting, primarily within growth oriented oil and natural gas companies. Prior to joining Magnum Hunter, Mr. Gibson served as Senior Vice President of Production Operations at Denbury Resources, Inc. (Denbury) since June 2014.
During his twelve year tenure at Denbury, he held many managerial positions including Senior Vice President of Planning, Technology and Business Development, Vice President of its West Region and Vice President of Reservoir Engineering and Geology. Mr. Gibson was a key participant in Denbury's significant business decisions.