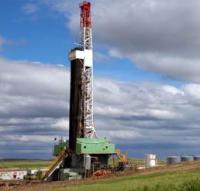 Magnum Hunter Resources Corporation says that Bakken Hunter, LLC, a wholly-owned subsidiary of the Company, has entered into a definitive agreement to sell certain non-core, non-operated working interests in specific oil and gas properties located in Divide County, North Dakota (the "Properties") to an independent exploration and production company for a total sales price of $84.7 million in cash (before customary sales price adjustments).
The purchaser has today made a $4.25 million purchase deposit for the benefit of Bakken Hunter, LLC. The effective date of the sale is August 1, 2014. The Properties to be sold currently account for approximately 720 BOE of average daily production, net to the ownership interest to be sold, and consist of a non-operated working interest in approximately 105,661 gross (12,500 net) leasehold acres.
The final sale is scheduled to close on October 15, 2014, and is subject to customary closing conditions.