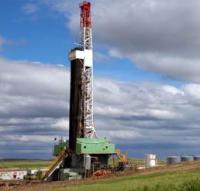 Magnum Hunter Resources Corporation announced certain updates on its drilling and completion activities in the Marcellus and Utica Shale Plays.
Marcellus and Utica Drilling Update
Over the next 30 days, the Company anticipates production flowing to sales from 8 gross (7 net) wells in the Marcellus and Utica Shale Plays via the Company's majority owned Eureka Hunter Pipeline System. Of these wells, the Company anticipates the three WVDNR Pad wells located in Wetzel County, West Virginia, in which the Company owns a 100% working interest, will begin flowing to production sales over the next 17-20 days.