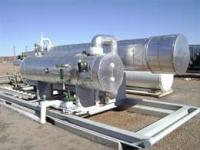 Magnum Hunter Resources Corporation will relocate its corporate headquarters from Houston, Texas to the Dallas, Texas area effective on or about December 31, 2014.
The Company's finance, treasury and reservoir engineering departments will be moving to the Dallas area as part of the corporate headquarters relocation. Additionally, the Company plans to consolidate its accounting department, which is currently located in Grapevine, Texas, to the new corporate headquarters.
Eureka Hunter Pipeline, LLC, a majority-owned subsidiary of the Company, will continue to maintain its corporate headquarters in Houston, Texas.