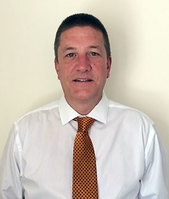 Supplier AEI Cables has further invested in service excellence for existing and new customers by moving into a new UK headquarters in the North East.
The company – which has moved into the new modern Birtley Business Centre in County Durham – serves diverse markets in the UK and worldwide in construction, industrial, fire protection, defence, mining and rail.
Stuart Dover, commercial manager for AEI Cables, says, "The move is a sign of our commitment to our customers in the UK that we have the necessary technical expertise and resource on the ground with everything we need."
"There can be no compromise when it comes to product performance, and we look forward to supporting our customers with quality products in the UK wherever they are, especially with the rising incidence of non-approved cabling. With the development of our more specialist products, it is crucial to provide the technical support our customers and prospective customers require," adds Dover.
All AEI Cables' products are supplied with approvals from independent bodies including BASEC and LPCB covering design, manufacture and supply.
The company holds approvals from organisations including Lloyds, the MoD, Network Rail and LUL, and works to international standards around the world including American and Canadian approval systems.