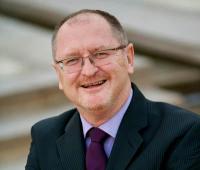 The most thorough analysis of the North Sea oil and gas skills landscape ever undertaken will commence next week with nine of the UK's leading energy, business and skills organisations involved. The major study is the first to examine in depth exactly how many people and what skills are needed in order to address the critical shortage in the industry both now and in the future.
Senior representatives from more than 1000 operators, contractors and organisations throughout the oil and gas supply chain will be asked to share detailed information about the profile of their workforce both on and offshore, and their projected skills needs for the future.
This significant and vital research will be shared across the industry and education providers, government agencies, other industry bodies and stakeholders, providing the foundation for the first ever national skills strategy and ensuring the sector's current and future workforce have the necessary skills to fulfil the potential of the UK's most prosperous industrial sector.
The study is being led and managed by OPITO – the skills for oil and gas organisation – on behalf of industry and in partnership with Aberdeen & Grampian Chamber of Commerce, Decom North Sea, the Engineering Construction Industry Training Board (ECITB), Energy North, the International Association of Drilling Contractors (IADC) – North Sea Chapter, the Offshore Contractors Association (OCA), Oil & Gas UK and Subsea UK.