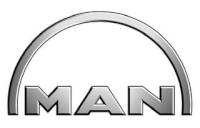 MAN Diesel & Turbo has signed a Memorandum of Understanding (MoU) with Hyundai Heavy Industries Engine & Machinery Division (HHI-EMD) regarding the development and production of MAN B&W ME-LGIP dual-fuel engines. Upon completion, HHI-EMD will be able to deliver liquefied petroleum gas (LPG) –fuelled, two-stroke-propulsion engines.
Bjarne Foldager – Vice President Sales & Promotion, Two-Stroke Business at MAN Diesel & Turbo – says, "MAN Diesel & Turbo has previously experienced strong market interest in using LPG as a fuel aboard LPG carriers, but other shipping segments have also begun investigating this option, a general tendency that is growing."
He adds, "LPG holds great potential as a fuel since it contains no sulphur, is widely available, and easy to bunker. It is therefore becoming an increasingly attractive alternative to other, low-sulphur fuel types. We have a long tradition of technical cooperation with our licensees and we are looking forward to working with Hyundai on this exciting project."
With the MoU, LPG joins the list of liquid, environmentally-friendly fuels that can power MAN Diesel & Turbo's portfolio of two-stroke, dual-fuel engines, which are available from all licensees. MAN Diesel & Turbo further reports that it expects the ME-LGIP installation aboard a merchant ship to be extremely competitive price-wise, compared to other, dual-fuel-burning engine types.