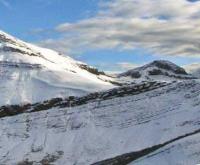 Manitok Energy Inc. wishes to provide this update to inform its shareholders of the proactive steps that the Corporation is taking to withstand the current commodity market conditions.
The significant, unforeseen drop in energy prices has reduced the value of the Corporation's oil and natural gas reserves, impacting the Corporation's credit facilities, as noted in the Corporation's financial results for the second quarter of 2015 released on August 31, 2015.
Management is identifying and pursuing alternative debt arrangements, joint venture arrangements, property acquisitions or divestitures, corporate mergers and acquisitions and other recapitalization opportunities and is taking steps to manage its spending and leverage including the implementation of cost reduction and capital management initiatives to satisfy the credit facility repayment requirements.