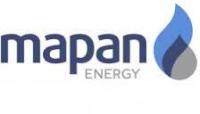 Mapan Energy Ltd. reports that natural gas production from its Deep Basin North properties at Chinook Ridge, Alberta and Hiding, British Columbia will be on restricted rates due to repairs and maintenance to be conducted by Trans Canada Pipelines Limited on both the 24 inch and the 36 inch NGTL Systems downstream (east) of the Elmworth gas plant.
Mapan's current production of 28MMCF/d processed at Elmworth will be curtailed to approximately 14MMCF/d and it is anticipated that this production will be restricted for a period of at least 14 days.
Mapan confirms that production from the Deep Basin, West Central Area of Alberta at the Cecilia Gas Plant is unaffected by this outage.