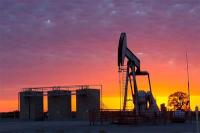 Marathon Oil Corporation anticipates its 2015 capital, investment and exploration budget will be approximately $4.3-4.5 billion, or about 20 percent lower than 2014 levels, excluding its recently disposed Norway business.
The 2015 capital program will reflect a significant weighting to the Company's high return investment opportunities in its U.S. resource plays and lower exploration spending. Assuming this level of investment, total Company annual production growth (excluding Libya) would be in the high single digits in 2015.
"We remain confident in our investment opportunities in the three U.S. resource plays. Our 2015 capital program is not opportunity constrained but will reflect sound discipline in managing cash flows in the current price environment," said Lee M. Tillman, Marathon Oil president and CEO.