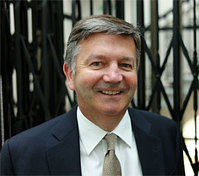 Members of the International Marine Contractors Association (IMCA) have come together to develop the IMCAResilience Awareness Programme tailored specifically for the men and women working in the marine contracting industry.
They did this in the knowledge that one of the key attributes of a successful organisation is its ability to cope and adjust to the many challenging issues in the industry today. The capability of an organisation to do this effectively is largely dictated by the resilience of its people.
Allen Leatt, IMCA CEO explains, "Shell initiated the concept as a pragmatic recognition of the potential impact of the restructuring and uncertainty which the oil and gas industry has been enduring. Their programme encompassed the broader industry, and with their full support provided the framework for the development of the IMCA programme focused specifically on the marine contracting sector, in which Subsea 7 took the lead."
"The programme is designed to be used by groups of employees, to help promote discussion and share thoughts enabling them to become more resilient and in doing so help keep operations safe. The Resilience Awareness Programme is a great example of how IMCA can step in to promote and develop a project of common interest to our membership," Leatt adds.
The programme, comprising six video modules and accompanying guidance notes for facilitators and an introduction for those embarking on the programme, explains the main concepts of resilience and proposes useful tips on how todevelop and improve this capability for use at work and at home.
The six 10-minute videos, which are downloadable from the IMCA website, cover:
"What is resilience" – understanding ways in which to develop resilience to help to us stay safe
"Keeping things in perspective" – making safer decisions by teaching how to keep things in perspective
"Change is part of life" – exploring how to cope with change and prevent change having a negative impact on safety
"Looking after yourself" – how taking care of ourselves will help us be safer by being more alert and sharper
"Taking decisive action" – keeping ourselves safe by reminding us to always think things through before acting
"Summary and scenarios" – recaps on previous modules with some further scenarios for discussion
Filming took place onboard vessels of Subsea 7, Saipem, and Heerema Marine Contractors. The programme is sponsored by IMCA's board member companies: Allseas, Fugro, Heerema Marine Contractors, Saipem, Subsea 7, TechnipFMC and McDermott International.