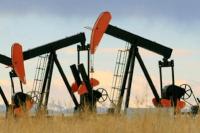 Marksmen Energy Inc. has completed the first closing of its previously announced non-brokered private placement for 3,238,500 units (the "Units") of Marksmen at a price of $0.16 per Unit for gross proceeds of $518,160 (the "Offering").
The Units are comprised of one (1) common share (Common Share) and one-half of one (1/2) share purchase warrant (Warrant) of Marksmen.
Each whole Warrant entitles the holder thereof to purchase one Common Share for $0.25 expiring two (2) years from the date of the closing of the Offering.