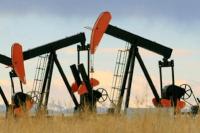 Marksmen Energy Inc. announces the following operational updates.
Marksmen is continuing work with its joint venture partner, Houghton Investments LLC, on the completion of the water injection facility located at BJ-78 #6. Marksmen has advanced 100% of funds to complete the water disposal well. The well is licensed, the surface lease has been prepared and tanks and pumps are scheduled for delivery and installation in the next two to three weeks. The Company anticipates the facility to be fully operational by mid-May.
This facility will allow Marksmen to process water from all of the Company's wells, and thereby is expected to significantly reducing our operating costs on each well. The disposal well is a very important step in the on-going optimization work associated with all of Marksmen's wells. Under the terms of the amended operating agreement, Houghton Investments will operate the well and charge Marksmen for operating costs of the facility.
Marksmen has applied to the State of Ohio to become an operator. As an operator, Marksmen will have significantly more control over all facets of drilling, completion, tie-in and operating of the Company's wells in a manner that is in the best interest of the Company and its joint interest partners.