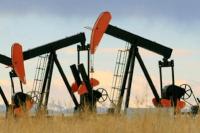 Marksmen Energy Inc. plans to complete a non-brokered private placement of up to 4,333,333 units (the "Units") of Marksmen at a price of $0.15 per Unit for aggregate gross proceeds of up to $650,000 (the "Offering"). The Units will be comprised of one (1) common share ("Common Share") and one-half of one (1/2) share purchase warrant ("Warrant") of Marksmen. Each whole Warrant entitles the holder thereof to purchase one Common Share for $0.25 expiring two (2) years from the date of the closing of the Offering.
Marksmen may pay a commission or finder's fee to qualified non-related parties of up to 8% of the gross proceeds of the Offering (up to $52,000) and broker warrants (the "Broker Warrants") equal to up to 8% of the number of Units sold in the Offering (up to 346,667 Units). Each Broker Warrant will entitle the holder to acquire one Common Share at a price of $0.15 per Broker Warrant for a period of one (1) year from the date of issuance.
The proceeds of the Offering will be used primarily for on-going capital projects as well as general corporate and working capital purposes.
It is expected that insiders of the Company will participate in the Offering.