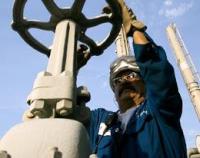 MarkWest Energy Partners, L.P. says that in the Marcellus Shale, the Partnership has safely resumed operations of Plant III at the Houston processing and fractionation complex ('Houston complex') in Washington County, PA.
The Houston complex consists of three processing plants totaling 355 million cubic feet per day (MMcf/d) and 98,000 barrels per day (Bbl/d) of ethane and heavier fractionation capacity. Plant III is a 200 MMcf/d cryogenic facility that has been offline since May 28th, 2014 after the facility's heat exchanger was damaged.
During the period required to complete all necessary repairs to Houston's Plant III, MarkWest was able to minimize disruption to its producer customers by utilizing its large, high-pressure, rich-gas header system to route gas to the Majorsville complex in Marshall County, West Virginia for processing.