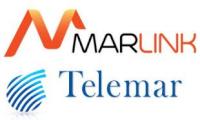 Apax Partners has signed a definitive agreement to acquire Telemar Group from its current shareholders.
Accoring to Apax Partners, the combined activities of Telemar and Marlink will create the world's leading maritime communications, digital solutions and servicing specialist for all customer segments at sea including: shipping, offshore, cruise and ferry, yachting, and fishing. Marlink and Telemar customers will benefit from an unmatched integrated servicing offering, covering all existing maritime communication and navigation technologies. The newly combined group will generate US USD 450 million in revenues with more than 800 employees worldwide serving at least 1 in 3 vessels operating globally.
The new group will be positioned to deliver unrivalled service excellence and support for maritime customers through an enhanced global footprint and worldwide sales and service locations. With a global 24/7 helpdesk, specialised competence centres, local presence on all continents and a network of 1000 service points staffed by highly qualified, certified service engineers, the group will support the global maritime business to operate smarter and safer.
Earlier this year, Apax Partners completed the acquisition of Marlink, transforming it into a provider of tailored communications solutions that enable both maritime and enterprise customers to digitalise their own operations at sea and on land. The technology expertise and service delivery commitment of Marlink and Telemar, combined with established and strong satellite network operator and bridge electronics manufacturer relationships, enables the new group to bring the power of broadband communications, maritime bridge technology and service excellence to its customers globally to further optimise vessel operations and enable the digital vessel of tomorrow.
"The satellite communications industry is undergoing profound changes," says Bertrand Pivin, Partner at Apax Partners. "Together with our satellite network operator partners, we are en route to create the leading worldwide servicing company which will be the partner of choice to enable the digital transformation of all our maritime clients."
"After more than two decades of close cooperation and successful partnership, it's a natural next step that Telemar and Marlink are coming together," says Erik Ceuppens, CEO of Marlink. "Leveraging our two well-established brands, Marlink and Telemar will create the world's leading maritime communications, digital solutions and servicing company."
"Marlink and Telemar coming together is an operation that has been carefully studied over a long period of time. It represents a new step that revolutionises the usual approach to the market and will create a group able to provide the whole spectrum of network solutions, equipment and services for all electronic navigation and maritime communications," says Bruno Musella, CEO of Telemar.
The final closing of the transaction is subject to customary regulatory approvals and is expected to take place within the next few months.