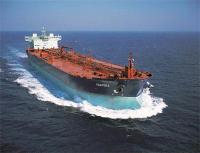 Neste Oil has extended its VSAT services with Marlink whilst upgrading its network and on board satellite hardware. As part of the contract extension, Marlink is installing new VSAT antennas on all eight Neste Oil vessels whilst migrating the fleet to the established iDirect platform.
The delivery, based on Marlink's customized Sealink VSAT services also features multibearer support and the @SEAoptimizer solution, which is designed to enhance the efficiency of satellite data communications, optimise bandwidth utilisation and enhance the performance of web browsing and file transfers.
The move to the iDirect shared platform ensures sufficient bandwidth for vessel operations and crew welfare, whilst providing competitive airtime rates and link stability.
Four Neste Oils vessels will have a dual antenna set-up on board, to ensure uninterrupted communication during complex manoeuvres, where superstructure on board may block line of sight to the satellite. This approach provides uninterrupted connectivity that can support safety and efficiency during operations where continuous communication with the shore office is required.