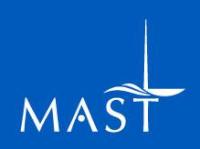 Yemen Anti-Houthi forces supported by the Saudi led coalition have taken control of Abyan province, directly to the east of Aden. As they continue to head north they are slowly increasing their foothold in Southern Yemen.
Ben Stewart, General Manager (Singapore) at leading maritime security company MAST, said: "Tiaz, Ibb, and Yarim, to the north west of Aden, are likely to be the next targets for pro-government forces. It is possible that they will encounter greater resistance as the fighting closes in on the Houthi home lands, and efforts to gain ground in urban areas will have to be balanced against the risk of collateral damage and civilian casualties."
Aden & Hodeidah Commenting on reports that all aid vessels will be diverted to Aden, Stewart said: "We view this as a logical step for the Saudi led coalition to take, given that Hodeidah is under Houthi control."
Libya The UN is working hard to encourage the Tobruk and Tripoli factions to form a unity government by the end of this month. Tobruk has recently secured some major wins on this front by signing an agreement with other factions in Libya and getting the IMF to recognise their own Central Bank as the new official Central Bank. Tripoli may be forced to comply if Tobruk gains a commanding position over the country's oil wealth.
Both Governments have been launching air strikes at ISIS positions, Tobruk in Derna and Tripoli in Sirte.