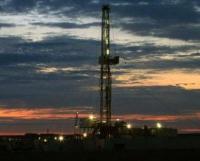 Max Petroleum says that, following the suspension of trading in its ordinary shares on the AIM market of London Stock Exchange plc on 2 March 2015, it has continued to discuss an appropriate debt restructuring with Sberbank and an equity investment from AGR Energy.
In addition to a debt restructuring and equity investment, the Company also requires bridge financing of at least US$6.5 million to ensure the Company is viable for the period until the regulatory and other approvals can be in place to permit the debt restructuring and equity investment, if agreed.
The Company has been notified that its operational bank accounts in Kazakhstan will be suspended as a result of non-payment of sums owed to the Kazakh tax authorities. In addition, export sales have been halted due to uncertainty over the Company's ability to guarantee future payment for transport and other costs necessary to ensure delivery of such sales.