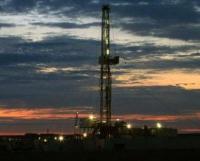 Max Petroleum is launching a review of strategic options open to the Company with the intention of maximising value for shareholders.
The review of strategic options may include a corporate transaction such as a merger with, acquisition of or subscription for the Company's securities by a third party, a sale of the business or a farm down or disposal of assets.
Discussions in relation to a merger with a third party or a sale of the Company will take place within the context of a "formal sale process" in accordance with Note 2 on Rule 2.6 of the City Code on Takeovers and Mergers (the "Code"), such that the Board of Max Petroleum is able to have discussions with third parties interested in such a transaction on a confidential basis.