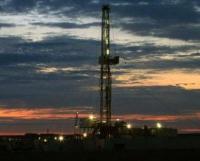 Max Petroleum announces an update of its previously announced cost cutting initiative and related accounting charge.
The Company expects that specific measures completed and expected to be completed shortly will result in annualized ongoing cost reductions of approximately US$4 million, a saving in excess of 30% from total general and administrative costs incurred during the fiscal year ended 31 March 2014, excluding share based payments.
In addition, the Company expects to establish an approximately US$3.8 million reserve in its financial statements as of 31 March 2014, for severance and other transitional expenses associated with various cost reduction measures. These include the closure of the Company's Houston office this year, the reduction in size and cost of the Company's London office, and a reduction in senior management and administrative personnel in Houston, London and in Kazakhstan.