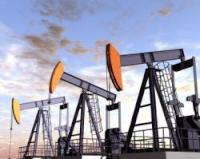 Maxim Resources Inc. has signed an extension agreement with Quest Investments LLC, (QI), for its acquisition of an equity stake in Quest Oil & Gas Ventures Inc., (Quest).
Specifically, as disclosed in its press release dated June 2, 2015, Maxim entered into a share purchase agreement (the "SPA") with QI pursuant to which QI will become a control person (as defined under the rules of the TSX V listing rules) in Maxim.
In addition, pursuant to the terms of the SPA, Maxim will acquire up to a 50% equity interest in Quest which will provide Maxim with a minimum of 13.125% indirect equity ownership interest in an oil and gas concession covering an onshore area of 747km2within the Emirate of Umm Al-Quwain in the United Arab Emirates.