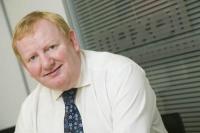 Global oil and gas consultancy Maxoil Solutions has made a key appointment within its Production Chemistry department.
The Aberdeen-headquartered company has recruited Paul Charlton as a Technical Authority, in a move which has further bolstered its specialist team with expert personnel.
Paul joins Maxoil's production chemistry consultancy team, in a role which will also see him generate new business opportunities, through harnessing relationships built up during his 30 years in the oil and gas sector.
During his three decades within the industry, Paul has become recognised as an authority figure for troubleshooting oilfield chemistry issues and environmental challenges, whilst working for some of the sector's biggest players, including Shell and Champion Technologies.