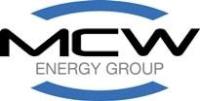 MCW Energy Group Limited has entered into shares for debt agreements, pursuant to which MCW will issue an aggregate of 602,097 common shares in satisfaction of US$226,968.51 of indebtedness currently owed to an arm's length service provider and officers and directors of MCW for accrued and unpaid fees.
MCW determined to satisfy the indebtedness with common shares in order to preserve its cash for use on its extraction technology in Asphalt Ridge, Utah. The shares will be issued upon acceptance by the TSX Venture Exchange. The common shares issued in satisfaction of the indebtedness will be subject to a four month hold period from the date of issuance.
Following completion of the issuance of the 602,097 common shares, MCW will have a total of 60,382,938 common shares issued and outstanding.