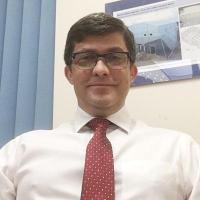 Mech-Tool Engineering Limited – based in Teesside and product manufacturers and global suppliers of fire, blast and heat hazard protection solutions – has announced the appointment of David Scott to the new position of Managing Director.
A seasoned executive, David Scott has more than 20 years' experience in the energy and gas industry having operated at Director level for some of the world's largest companies in the sector including global marine company Petroleum Geo-Services (PGS), international geoscience business, CGG, and as Principle Consultant and Senior Project Manager for Foster Wheeler Energy.
He also has extensive international experience across the Middle East, Africa and the Commonwealth of Independent States (CIS) and spent nine years in the Middle East growing one of the largest, privately owned oil and gas companies in Africa – IBS- to a GBP 780 million turnover.
Speaking about his appointment Scott says, "Mech-Tool Engineering Limited is a growing business which is very well positioned for the future. Our industry is without doubt facing some challenges and Mech-Tool started to work on developing its competitive advantage very early. The company is agile, unafraid of assessing and taking on challenges and risk and– as a contractor – is leading the pack in sharing this with operators. We have strong foundations with a solid financial platform, exceptionally good facilities and project teams in locations across the world and we are now seeking to build on our already strong presence in the Middle East and the CIS."
"Moving forward my focus will be on using my contacts to bolster business in these markets with a strong strategic focus being the Caspian region. At the same time, we will continue to pursue sector opportunities where we also have a competitive edge. This includes alternative energy which we see as being a key growth sector for the future," adds Scott.
Scott will be based in Mech-Tool's headquarters in Darlington and will be responsible for overseeing the company's facilities in multiple locations across the world including its state of the art Korean manufacturing plant. He has a Master's degree from Imperial College London and an MBA from Heriot-Watt.