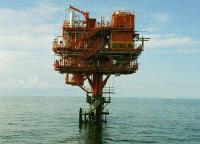 The Board of MOG confirms that the trial in the case brought by Leni Gas & Oil plc (LGO) against Malta Oil Pty Limited & Phoenicia Energy Co Limited starts in two weeks in the High Court, Queen's Bench Division, Commercial Court.
The first sitting day is expected to be Tuesday 4 March 2014 and the case is expected to run for 6-8 days. The trial will take place at the Rolls Building in Fetter Lane and will be open to the public.
MOG will keep shareholders informed of key dates.