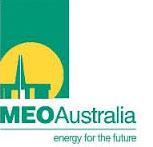 MEO Australia Limited has appointed Andrew Purcell and Michael Sandy as non-executive directors of MEO, effective immediately.
The two appointments are the culmination of a process to refresh the MEO Board and to ensure the Company has strong leadership and governance as it executes its existing projects as well as pursues new opportunities in the interests of shareholders.
Following a suitable transition period, it is expected that current Non-Executive Directors, Greg Short and Stephen Hopley, will retire from the Board on or before the 2015 Annual General Meeting.
Commenting on these appointments, MEO's Chairman Greg Short said: "We are delighted to welcome Andrew and Michael to the Board. These gentlemen bring a broad range of skills to the Board. They have substantial knowledge and experience covering commercial and technical areas as well as corporate governance suiting them to lead MEO Australia through to its next phase of activities."