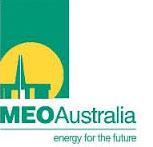 MEO Australia Ltd. has been notified by the National Offshore Petroleum Titles Administration (NOPTA) of the approval of its application to vary the WA-488-P (MEO 70 percent) work program by suspending and extending Permit Year 2 by 6 months.
This additional time will provide an opportunity for MEO and prospective farminees to further undertake proprietary seismic processing and consider acquiring a 3D seismic survey over the Beehive prospect prior to drilling the Beehive-1 exploration well.
The details of the revised WA-488-P Work Program are listed below. If MEO and its prospective farminees determine that a 3D seismic survey is warranted, MEO intends to further apply to NOPTA to vary the WA-488-P work program to allow sufficient time to acquire, process and interpret the 3D seismic survey prior to to drilling the Beehive-1 exploration well.
If this variation were to be accepted, MEO would expect to drill Beehive-1 prior to November 2017. MEO gives no guarantee, express or implied, as to the outcome of the applications; such decisions are in the complete discretion of the NOPTA.