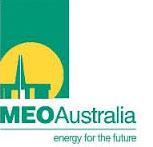 MEO Australia Limited advised that the Department of Infrastructure and Regional Development has informed MEO that it considers it unlikely that the Tassie Shoal Projects offshore Northern Australia will require assistance with the secondary level State and Federal Government approvals in the short to medium term. Consequently the Major Project Facilitation (MPF) for the Tassie Shoal Projects will not be renewed when it expires Dec. 31.
MEO has been encouraged by the department to re-apply for MPF services once the projects reach a stage where these secondary level approvals are required.
The primary approvals that MEO relies on for the Tassie Shoal Projects are the Federal and State Government Environmental approvals under the EPBC Act. These remain in place and are long dated; until 2052 in the case of Tassie Shoal Methanol Project.