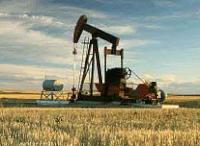 Mexco Energy Corporation announced developments regarding certain oil and gas properties in New Mexico and Texas.
Mexco Energy Corporation (Mexco) has entered into an agreement with Concho Resources, Inc. (Concho) to develop the Bone Spring formation using horizontal drilling and multi-stage fracture stimulation on acreage in southwestern Lea County, New Mexico. The first two horizontal wells of twelve prospective wells will target the Avalon shale portion of the Bone Spring zone. To date, 67 wells have been completed in the Avalon shale in this area with numerous other wells in the process of drilling or completing.
Concho will pay 62.5% of the cost to drill and complete the two initial wells in order to earn 50% working interest (37.5% net revenue interest). The joint venture of which Mexco is a member will pay 37.5% of the cost to drill and complete two initial wells and will retain 50% working interest and 50% net revenue interest in the wellbores. Mexco's working interest in this development is approximately 0.56% (0.42% net revenue interest).