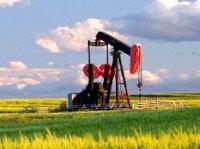 Mid-Con Energy Partners, LP, through its wholly owned subsidiary, Mid-Con Energy Properties, LLC, has entered into a definitive agreement to acquire net proved reserves estimated at 2.6 million barrels of oil equivalent (Mmboe) for an aggregate purchase price of approximately $56.5 million, subject to customary post-closing adjustments.
The acquisition, expected to close and become effective on August 5, 2014, will be funded with approximately 2.2 million units of MCEP stock and $4.5 million in cash.
The acquired position, the Oilton Field (Oilton), is a mature asset producing from a large anticline structure underlying acreage in Creek County, OK. Discovered in 1913, the field has produced over 35 Mmboe, primarily from the Arbuckle, Wilcox and Bartlesville formations. Mid-Con Energy will acquire operatorship in Oilton along with an approximate 97% net working interest.