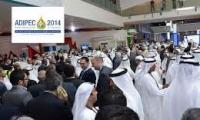 The Middle East will be one of the key markets for oilfield services companies for decades to come as countries across the region seek to maximise recovery from maturing assets and bring new fields into production, according to advisory firm Simmons & Company International Ltd.
Speaking at ADIPEC in Abu Dhabi, Nick Dalgarno, co-head of eastern hemisphere corporate finance at Simmons, said there is an increasing willingness amongst governments and the national oil companies to build relationships with foreign companies to bring know how and technology into the region.
The oil and gas and wider energy factors driving this include the accelerating need for enhanced oil recovery, sour gas, heavy oil, tight gas, LNG, GTL, "clean fuels" refineries, carbon capture and storage, nuclear and solar technologies.