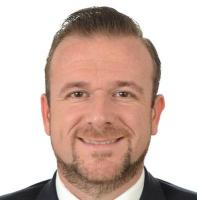 Following its acquisition of Abu Dhabi-based Totus Energy in October 2012, Dron & Dickson has announced strategic plans to continue growth in the Middle East.
At the time of acquisition, Totus Energy employed 17 staff with the scope of work covering electrical and instrumentation (E&I) contracting services.
Under the ownership of Dron & Dickson, turnover has doubled for this Middle East division, which now employs 31 staff. As part of this growth, operations were also re-located to a new, larger base in 2013, a move which represented a six figure investment.
Previously Totus Energy, the Middle East operation will now trade under the Dron & Dickson name, which is known around the world as a specialist in the supply and maintenance of hazardous area electrical equipment and training.
Dron & Dickson Electromechanical Contracting LLC will continue to provide E&I contracting, however the service offering has also increased to now include the provision of Ex inspections and CompEx inspectors, electrical material supply and the assembling of Ex junction boxes.