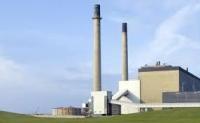 Midwest Energy Emissions Corp. provided a general business update for investors and shareholders.
"As a new technology company in this rapidly emerging industry, we want to take this time to update the market on material operational developments," said CEO Richard MacPherson.
In 2014, the Company announced a total of 15 electric generating units (EGU's) under long-term contracts, representing over 130M in multiyear revenues.
"The accomplishments we are reporting on today are the execution of the installations and commissioning required to fulfill these contracts. The product, equipment sales and consulting fees necessary to carry out these installations has resulted in our generating revenues nearly equal to that of the entire year in 2014 in Q2 of 2015 alone," MacPherson said.