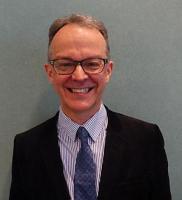 Former NATO and Royal Navy strategist Andy Fawkes believes all organisations should beg, borrow or steal technological ideas from other industries to innovate and survive. He explained that both public and private sector companies work in isolation too often and is urging a culture of creativity and collaboration.
Fawkes, a long-term project development expert for the Ministry of Defence, will share advice and anecdotes from his days as a chief moderniser for the military during his keynote presentation at the eighth annual OPITO Safety & Competence Conference (OSCC 2017) on 8th November. The event is being held at the Royale Chulan in Kuala Lumpur, Malaysia, for the second year running.
OSCC 2017 is the only global event focused on safety and competency in the oil and gas industry. Now open for registrations, the free to attend conference attracts delegates and exhibitors from all over the world including the UK, US, Europe, Middle East and AsiaPac.
Fawkes speech will complement this year's conference theme "New Generation, New Thinking". He will outline the ways in which oil and gas plans overlap with military strategies, particularly highlighting how training must adapt to new threats and technological developments. Using his MoD background, he will reveal some of the ways the military has developed or is open to changing based on new technologies.
Fawkes says, "It's well known that technologies, such as the internet and drones, were first developed in the military and gradually found their way into civilian life, but there are key examples of movement in the opposite direction too. The military has benefited greatly from the entertainment industry – modern simulation packages for training pilots, infantry and strategists have borrowed heavily from video games. It's important to seriously look at the ideas from other sectors that have proven successful. I see parallels between the oil and gas sector and the military in terms of the large numbers of people to be trained at the same time across a variety of career roles and environments, as well as the risk aspects to be managed to prevent incidents."
"My presentation at OSCC 2017 will address the need to harness technological developments to maintain standards and skills. Leaders in both the public and private sectors are becoming more aware that younger workforces learn in different ways and teachers and training organisations have to understand that their students are interacting with embedded technologies and are naturally intuitive to touch screens and eLearning," adds Fawkes.
The OSCC was introduced in 2009 to bring operators, contractors and the supply chain together with training organisations and provide a forum for improving standards of safety and competency that protect the workforce and the industry's reputation.
OPITO interim chief executive officer, John McDonald, says, "The oil and gas industry is making great strides forward when it comes to improving training and approaches to ensure work is carried out safely, competently and efficiently but more work lies on the road ahead if we are to ensure it is a sector that remains relevant. Digital technology has become an integral part of our everyday lives and a more collaborative mindset will help us to continue to see future generations go to work and return home safely."
"We look forward to hearing more from Andy as he brings some examples from the defence industry which could be adopted into our everyday work. He will be part of an exciting programme during the event as we discuss new global practices and standards," adds McDonald.
A European Training & Simulation Association (ETSA) Member, Fawkes has run a consultancy and speaking organisation based on the management of training and technology in the public and defence sector across the UK and around the world.
He will join other high profile speakers on the day including millennials and generations expert Ryan Jenkins.