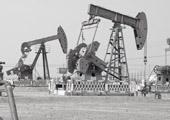 Chief Executive, Richard Monroy, and the Millennium Exploration Company, LLC management team announce the successful completion of the Uncle George #1 Well (formerly Goree #1) as part of the Goree #1 3-D Joint Venture in Bee County, Texas.
The vertical well flowed back approximately 16 barrels ("bbl") of sweet light crude oil along with 1,294 thousand cubic feet of gas ("mcf") over a 24 hour time period on a 16/64 choke. At the end of the testing period the well is continuing to flow on its own.
Millennium Exploration Company partnered with Texron Operating, the originators of the prospect, in August of 2013. After evaluating the risk factors of this particular drill, and together investing in high resolution 3-D Seismic Data, it was decided that it was necessary to move the location to better increase the odds of success.