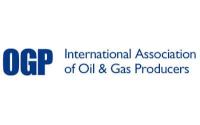 OGP, the International Association of Oil & Gas Producers, has published new guidance to help companies aid one another in case of a major offshore incident, a move that strengthens the industry's efforts to improve response to major incidents, should they ever occur again.
The 20-page document, Mutual aid in large-scale offshore incidents – a framework for the oil and gas industry, includes guiding principles, suggestions on initiating a mutual aid arrangement and addressing complexities associated with health, safety, security and the environment; legal and regulatory requirements; terms of contracts or licenses; and logistical and technical challenges. A section devoted to practical measures features suggestions on communications, equipment inventories, assurance processes, stakeholder dialogues and continual improvement.
'It is our hope that local and regional operator associations will use this Framework for evaluating readiness, should there ever be a need for responding to a large-scale offshore incident in their area,' said Gordon Birrell, the Chair of OGP. He recognised that a number of mutual aid arrangements already exist in certain countries and regions.