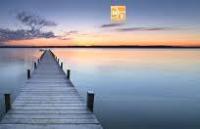 Mitra Energy Inc., through its subsidiary operating company Mitra Energy (Vietnam Phu Khanh) Pte Ltd, commenced 3D seismic survey acquisition operations in the Block 127 PSC area, offshore Vietnam.
The survey is being undertaken by PTSC CGGV Geophysical Survey Co., Ltd utilising the 3D seismic survey vessel 'Amadeus'.
The 3D seismic survey is planned to cover a full-fold area of 533 square kilometres and will fulfil the PSC Exploration Phase One extension 3D seismic survey acquisition commitment of 500 full-fold square kilometres. The survey is anticipated to take 21 days to complete.