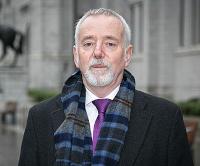 Specialist pipework set-up and measurement software developer, mltech, has completed its first training contract in Shetland for engineering company, Ocean Kinetics.
As part of Ocean Kinetics' commitment to ongoing training and development of its workforce, the company approached mltech to deliver training in pipe spool surveying and dimensional control. The classroom and workshop based training course, carried out at Ocean Kinetics' Lerwick facility, saw mltech train personnel to use its innovative automet™ software and one Leica iCON55 survey instrument.
The automet™ technology enables direct transfer of design information from plant design systems, which can then be compared with survey data to give fast and accurate certificates of conformity. It also allows a reliable, safe and cost effective way of replacing existing - or installing new - pipe and steelwork by removing the requirement for hot work.
Mike Lloyd, managing director of mltech, says, "We're pleased to have successfully completed our first training contract in Shetland for a new customer. Shetland is a key market for our business as we know that sending in third-party survey teams to check dimensional conformity can become costly in more remote locations. Our training aims to ultimately provide clients with significant time and cost savings by allowing them to perform spool checks, using in-house capabilities, in a matter of minutes, removing the requirement for any third-party involvement. Our industry experience and knowledge placed us well to complete this training project, and we are delighted with the successful outcome of the training."
Mike Boyes, Ocean Kinetics' technical director, says, "The automet™ technology will bring a number of immediate benefits to Ocean Kinetics; it will swiftly and simply facilitate the fit-up of complex or difficult pipe spools. The system will also be used to provide an auditable report of the as-built dimensions. We had a mix of technical staff and tradesmen on the course so that the benefits are not confined to inspection and it will be utilised on a practical level. The mltech team's enthusiasm for the automet™ system, coupled with their wealth of industry experience has resulted in a comprehensive and enjoyable course."