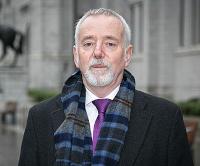 Pipework set-up and measurement software developer, mltech, has announced the launch of its new technology – automet™ Lite – to a range of markets, including the oil and gas, distilling and shipbuilding industries.
Used in conjunction with Leica iCON survey instruments, automet™ Lite has been developed due to the increasing demand for an affordable and accurate pipe spool fabrication inspection system, which can be used without specialist training.
Operated by one person, the system removes the involvement of a third party survey team, offering significant time and cost savings. The requirement for third party software is also removed, as final graphical inspection reports are created integrally.
Field tests have proved automet™ Lite to provide quicker and more accurate results than traditional methods; visual cues and intelligent software have removed the requirement for hand controllers, giving operators the ability to perform checks at any stage. This results in early detection of non-conformity, preventing expensive repairs that could impact on cost and delivery schedules at a later stage.
The technology has also been developed to allow the fabricator to prove dimensional conformity using workshop personnel, and demonstrate an audit history that will satisfy the requirement of each client.
Mike Lloyd, managing director of mltech says, "The introduction of automet™ Lite is a significant step for mltech and demonstrates our commitment to producing innovative products to meet the needs of numerous industries. In a fabrication process that involves a third party survey team, major overruns in cost and time are common. There is high demand for an accurate pipe spool fabrication inspection system to mitigate this, and the development of a new tool focusing in this area was essential. As a result, manufacturer productivity will also greatly increase, as the highly-skilled job of checking conformity can now be performed by a wide variety of personnel at each stage of fabrication."