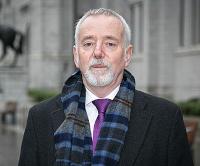 mltech, specialist in pipework set-up and measurement software development, has increased its global presence after securing its first contract in Baku, Azerbaijan.
The 1-year contract, which has scope for extension, was awarded by Metal Qaynaq Sinaq (MQS) which operates throughout Azerbaijan, Georgia and Kazakhstan. The company provides services including process piping fabrication, heavy and light structural steel fabrication, mechanical site services and civil construction to some of the oil and gas industry's biggest operators and tier one contractors.
The project will see mltech train MQS personnel to use its proprietary automet™ software, licensed to MQS, to perform pipe spool fabrication surveys and on-site pipework and steelwork surveys. Automated surveys carried out using automet™ continues to improve MQS' spool surveying efficiency in fabrications by reducing expended survey time.
automet™ provides a complete and reliable method of replacing existing – or installing new – pipe and steelwork, removing the requirement for hot work and eliminating the associated risks.
Mike Lloyd, managing director of mltech, says, "We are delighted to have secured a contract with a new customer in a new region, which is testament to our highly skilled and dedicated team. We have supplied pipework measurement solutions to customers in the UK, Norway, USA, Germany, India, Australia and the Middle East and we are pleased to add the Caspian to our ever expanding portfolio."
"The Caspian market is a key element of our strategic growth plans which will allow us to continue expanding our capabilities and service offering internationally. Winning this contract is a great start to 2017 and we intend to use this success as a springboard for growth throughout the rest of the year," adds Lloyd.