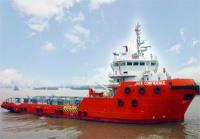 Mermaid Marine Australia Limited confirm that it has now completed the acquisition of all the subsidiaries of Jaya Holdings Limited (Jaya Acquisition).
The acquisition adds 27 modern offshore vessels to MMA's fleet as well as two strategically located onshore facilities in Singapore and Batam, Indonesia.
In line with MMA's five year strategy, the acquisition:
◾ Expands the Company's geographic reach; ◾ Provides the Company with immediate scale into the South East Asian, African and Middle Eastern markets; ◾ Increases MMA's exposure to high specification vessel classes (including 6 high specification new builds currently under construction); and ◾ Enhances MMA's integrated business model.