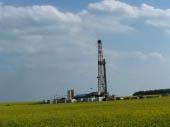 MOL Group has signed a Sale and Purchase Agreement (SPA) with Premier Oil UK Limited, to acquire shareholding interest in Central North Sea offshore assets in six licences.
The transaction contains certain assets of Premier Oil including a balanced mix of existing and new production, as well as both operated and non-operated exploration opportunities in the Scott-Telford and Rochelle Area, for a consideration worth US$ 130 million.
Exploration portfolio
The portfolio includes equity stakes in the Scott (21.84%), Rochelle (15%) and Telford (1.59%) fields, as well as participating interest in further exploration licences such as the Rochelle Upper Jurassic deep prospect.